Website Design
mcgraphix offers different levels of web design in order to fit the needs and budgets or our unique customers.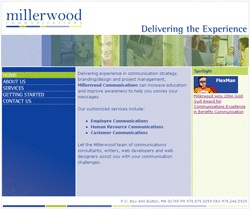 Option 1
If all you have is a logo, then allow us to custom design a professional site that works with it. If you don't have a logo/brand already, this option can be combined with our branding services, where we develop your logo, colors, fonts and imagery.
We can do anything from traditional HTML based sites to interactive, animated Flash sites or anything in between. The site shown to the left was custom designed and was part of a total branding project.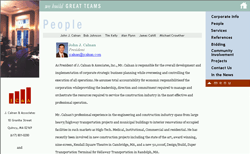 Option 2
There are also many companies that have an existing brand but no internet site. We can take any design and apply it to the web giving you a cohesive brand that spans across mediums. This option allows you to get the most from what you have already spent on branding. Usually all we need to start from is some of your existing collateral. The example at the left was designed to match an existing printed brochure.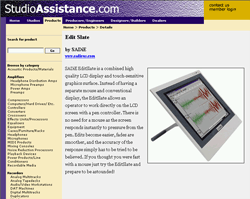 Option 3
There are many small businesses with no online presence that recognize the need to take advantage of the power of the internet. It is not uncommon for a small business to want to get online, but not have the budget to undertake a whole branding project. For companies like these, looking for a simple, inexpensive way to "get online" quickly, we offer a "Non-Branded" package. This consists of creating a simple, yet professional look, without the need for creating a corporate identity. This is also great starting point for companies that will be starting a branding project in the future as well. An example is shown to the left, which happens to be a custom developed application.
Application User Interface Design
If you are looking for a new face on an existing application, we can do that too. Regardless of the technology being used, we can design a user interface that not only looks good, but also meets the high usability standards that all software should meet. After all, even a great application won't sell or be used if the end-user has trouble understanding how it works.
Rich Internet Applications (RIAs)
RIAs are all the buzz lately for good reason. They represent a change in focus when it comes to building software. Applications are expected to deliver a richer user experience rather than just be functional. This means that you can't just give specifications to developers and expect to meet the user experience expectations of typical users. If you have a development team, but don't have a user experience team or interaction designer, then you are missing an important piece of the puzzle.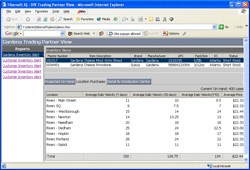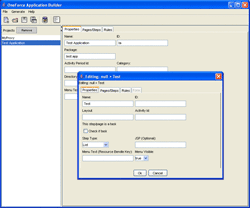 Let us fill that void with our years of experience building web-based and desktop software. We will design an interface that meets the user, customer and business goals that your developers can implement. Whether you are developing with AJAX, Flex, Silverlight, Swing, .NET or plain old HTML and CSS, we will help make your project a success.