Why aren't you?
If you think it is too expensive or too difficult, you're missing out. Contact mcgraphix and we will show you how easy and surprisingly affordable a piece of internet real estate can be.
I am very pleased with the results I've had with mcgraphix. Customer service is great and I got exactly what I wanted when I needed it.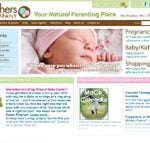 Mothers & Company
Mothers & Company is your resource in Central Massachusetts and MetroWest for quality prenatal education, breastfeeding support, parenting groups, and essential products for maternity and parenting. Mcgraphix designed the website and print materials to ensure a cohesive brand message.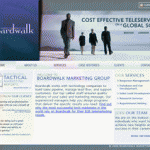 Boardwalk Marketing Group
Boardwalk works with technology companies to build sales pipeline, manage lead flow, and support customers. Their site needed an update in order to accurately reflect the quality of the services they deliver. Mcgraphix redesigned the site with a new look and feel and a more consistent information architecture.